Custom Metal Fabrication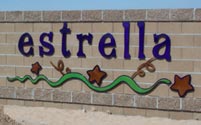 Whatever your project may be, we have the tools and skills to build your
metal framework
. We can cut any gauge
iron
or
steel
using computer controlled equipment. We have a complete set of tools for manipulating metal. We're equipped with
welders
and
sand blasters
to prepare the metal for finishing. We can primer and powder
coat the metal
as needed for your project.
Welding Services
Whether it's a quick repair or assembly of components you made, our
skilled welders
can provide you with the strong,
clean welds
you need. If you need it put together, come by the shop and we'll
fix you up.
Sand Blasting
If you've got corroded metal that needs to be restored to like-new appearance, bring it to our shop and we'll hit it with the
sand blaster
for you. We can
abrade rusty and corroded metal
down the
shiny pure metal
underneath, making the surface suitable for
welding, painting, or powder coating
. If you're doing a
restoration project
, we can make short work of preparing corroded parts.